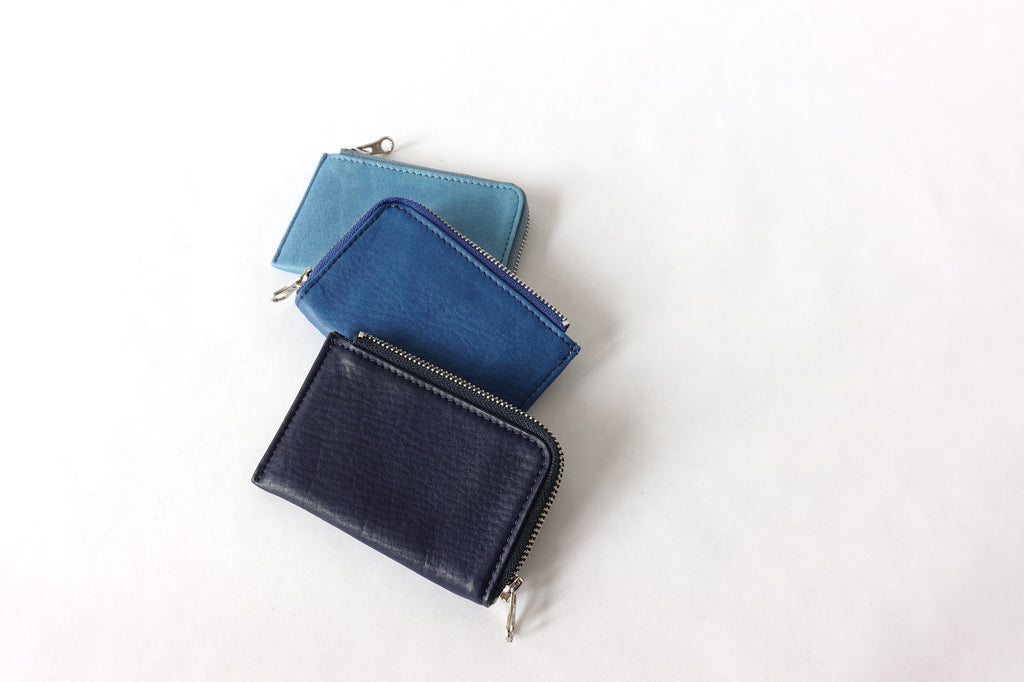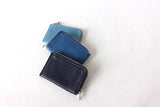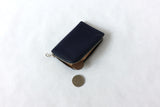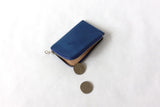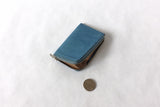 SUKUMO Leather Zip Case
$275.00
SUKUMO Leather Zip Case. Made with extra-soft leather dyed in natural fermenting "sukumo" indigo vat. Coin pocket inside. Made in Japan.
Comes in light, medium or dark indigo
11 x 7 x 1cm (4.33 x 2.76 x 0.39 inches)
Comes in a box
About SUKUMO Leather

Founded in Japan in 2012, in collaboration with master indigo dyer Naoyuki Asai in Kyoto, SUKUMO Leather creates a superb extra-soft leather dyed in Japanese natural indigo. 
Sukumo is fermented indigo leaves, a form of traditional indigo dye developed over six hundred years in Japan. After flourishing in the 18th century, production of sukumo decreased dramatically with the invention of artificial indigo in the early 20th century. It is now considered to be a dying craft in Japan: only five surviving sukumo producers and a handful of dyers remain. These treasured artisans devote themselves to keeping the fermenting indigo vats going and carrying on the legacy to create shades of true "Japan Blue."
SUKUMO leather and Asai work together to give this fading tradition a vibrant new shade. The leather hides are dyed in the 100% natural fermenting vat by Asai, then tanned to the velvety texture of soft leather. In addition to three main shades, there are varieties of patterns achieved through shibori and roketsu, Japanese batik techniques traditionally developed for luxury kimono textiles.