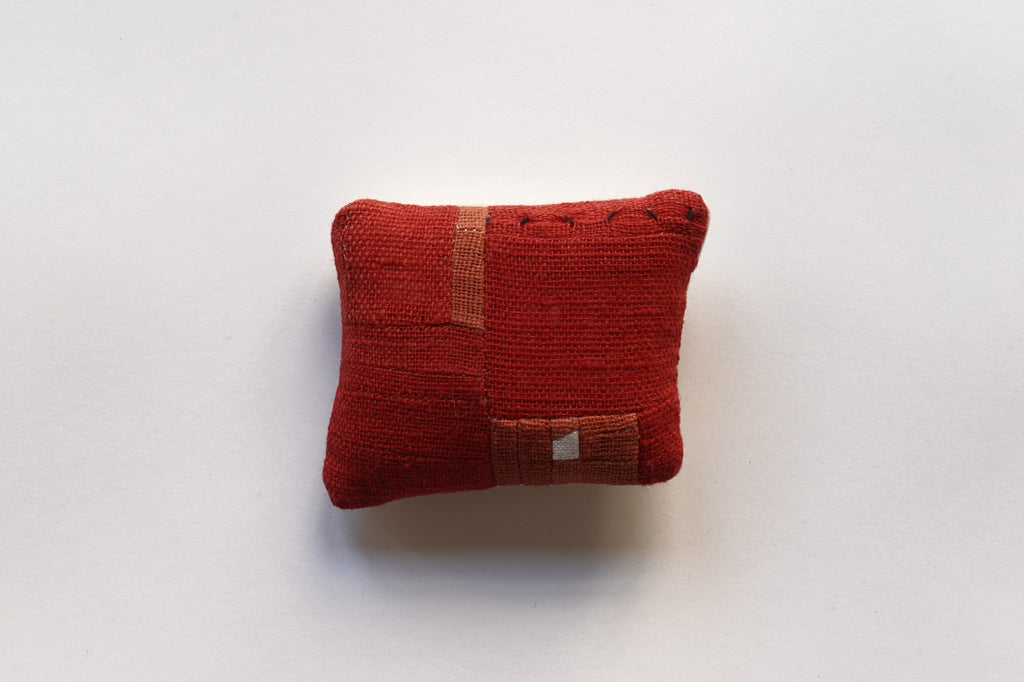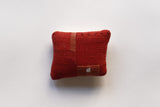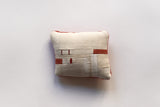 Erin Wilson "Hariyama 06"
$85.00
Erin Wilson
Hariyama 06, 2021
5.5 x 7 x 2 cm (2.17 x 2.76 x 0.79 inches)
Fabric
Signed "EW"

Textile art object from Erin Wilson's new collection produced in collaboration with KOFU. Inspired by the Japanese pin cushion, or hariyama, Wilson intricately patches Japanese vintage textiles dyed in madder to create this irresistible collectible piece. 

About the Artist: 
Wilson makes quilts rooted in hand-dyed color, architectural imagery, and intricate patchwork piecing. She recently completed a commission for the Mayo Clinic in Minnesota and has had solo exhibitions in NYC and Yokohama, Japan. Her quilts have been shown at venues including the New England Quilt Museum, Dairy Barn Arts Center, and National Quilt Museum. She lives and works in New York City with her 3 cats. 
Works by Erin Wilson are available for viewing at KOFU Showroom (242 W27th St. 5A, New York, NY 10001). Please make an appointment by emailing info@kofu.nyc.