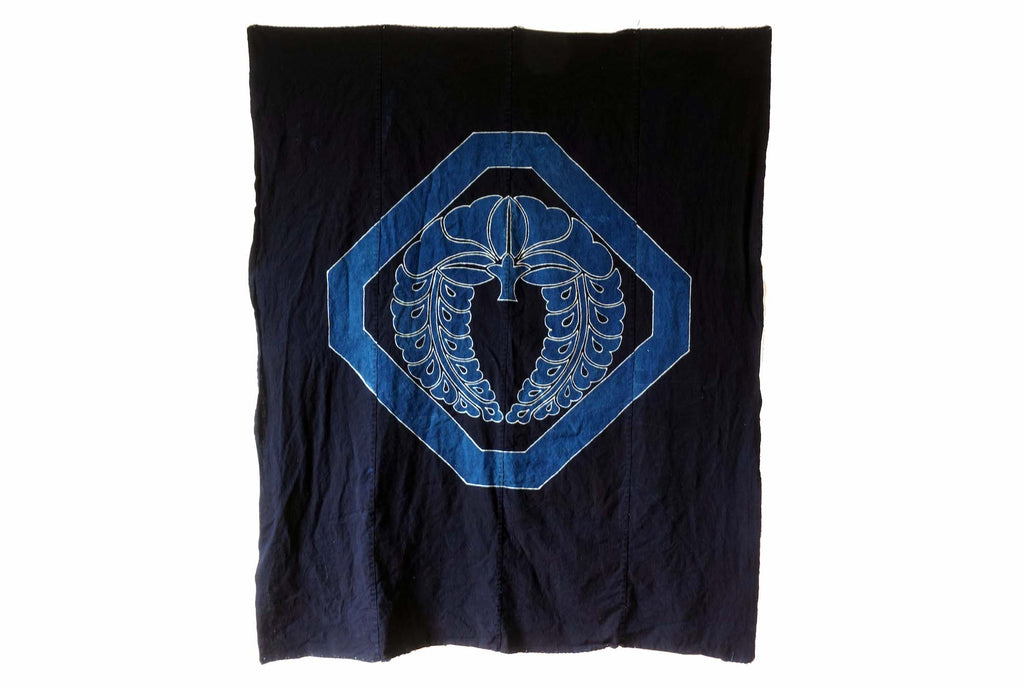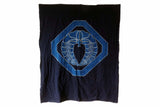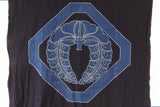 Furoshiki -Kudarijufi (Dropping Wisteria)-
$380.00
This is a one of a kind piece with a print of  "Kudarifuji" or Dropping wisteria. The pattern making technique used here is called "Tsutsugaki." The artisan drew the pattern freehand on the fabric with a bamboo tube filled with rice paste (rice paste works as resist to create the pattern). The dyer went through multiple dips to create this two-tone color with pitch dark background. The piece supposedly belonged to an upper class family and was used as a futon cover for guests.
150 x 125cm (59 x 49.4 inches)
100% cotton, Made in Japan
Due to the nature of vintage fabric, the product may have fades, fabric pulls, wears, stains, small holes or patches. We hope you will enjoy the richness and variation of repurposed fabric.