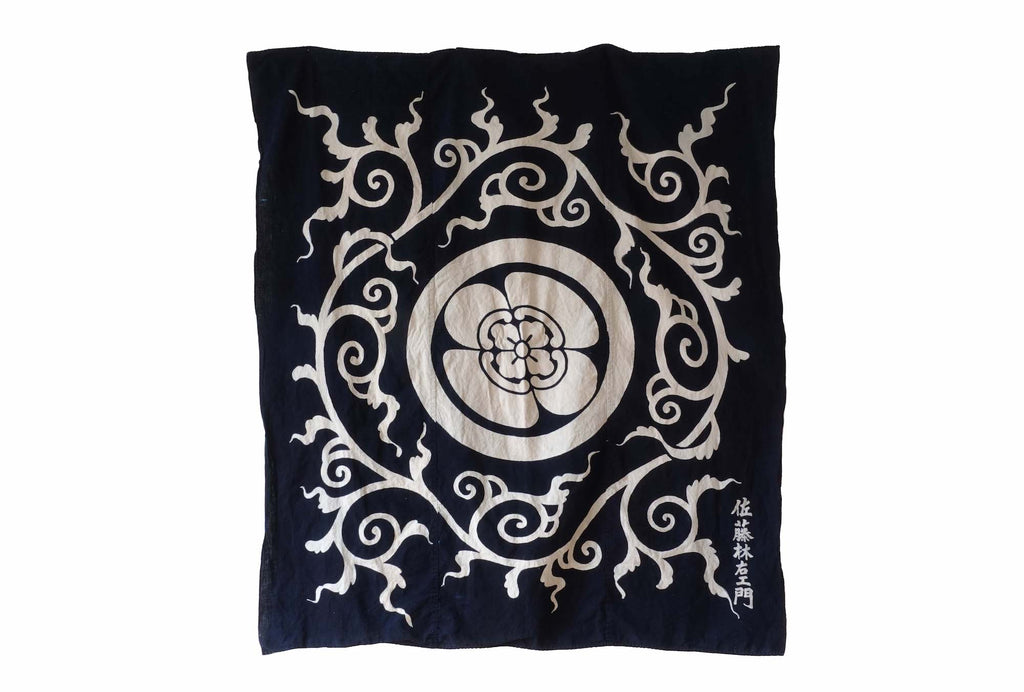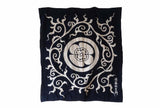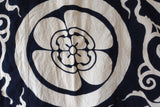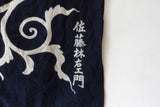 Furoshiki - Mokkou & Karakusa (Bird's Nest & Arabesque) -
$240.00
A deep-indigo color furoshiki with dramatic "Mokkou" crest surrounded by Karakusa (arabesque) patterns. Mokkou is one of several popular symbols for family crests. It represents a bird's nest holding eggs or sliced melon. Bottom right shows the name of the man who owned this piece, Sato Rinzaemon (佐藤林右エ門). 
100% cotton, Made in Japan
From Shonai region in Yamagata Prefecture, Japan. 

Due to the nature of vintage fabric, the product may have fades, fabric pulls, wears, stains, small holes or patches. We hope you will enjoy the richness and variation of repurposed fabric.