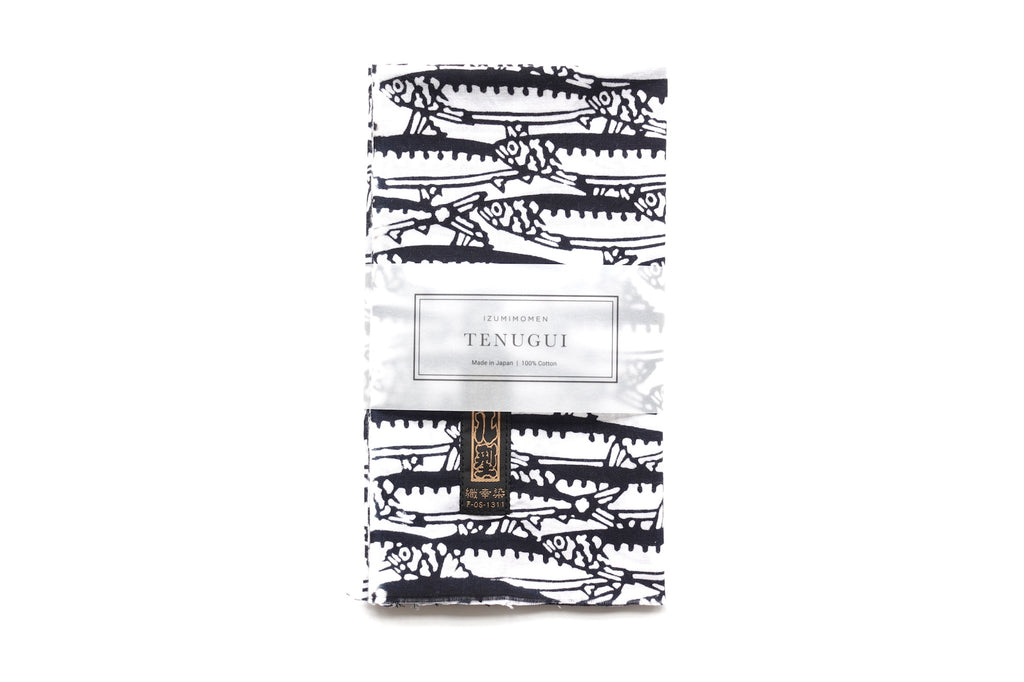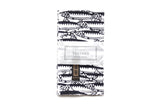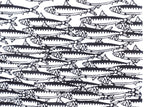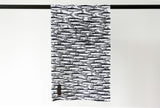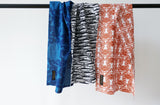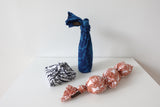 Izumimomen Tenugui - Sardine -
$24.00
Tenugui is a narrow, selvage edged cotton cloth, typically cut to 90cm length. Ubiquitous in daily life in Japan, it has many uses: as a kitchen/bath towel,  handkerchief, bandana, a wrapping cloth for gifts, and for carrying things. It is thin yet strong, and dries quickly after washing. 
This tenugui is made by Hirayama Seni, a textile mill founded in 1919 in Sakai, Osaka, Japan, the area known as the center of cotton textile fabrication over 600 years. Thin yet strong cotton fabric made in Sakai is branded as "Izumimonen," and widely popular since 17th century. Now woven by 60 year-old-machines, the tenugui is printed with the traditional "Chusen" dye technique by master artisans. 
36 x 90cm. 
100% cotton. Made in Japan. 
Pattern: Sardine